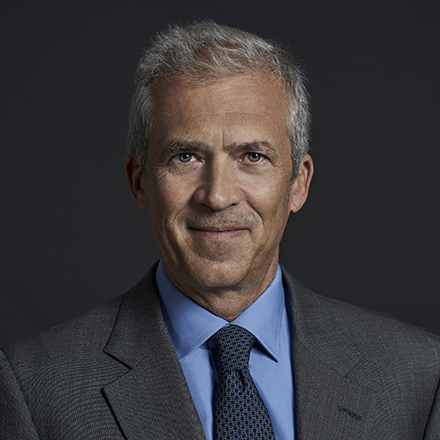 Andreas Utermann is a British/German businessman, who was elected to the Board of Directors at Vontobel Holding AG and Bank Vontobel AG in April 2021 and will be proposed as Chairman in April 2022. Andreas was CEO and previously Co-Head of AllianzGI, a global asset manager within Allianz's asset management division, from 2012 to the end of 2019. He was a member of the Global Executive Committee throughout his executive tenure from 2002—2019. Prior to joining AllianzGI, he spent twelve years working at Merrill Lynch Investment Managers (formerly Mercury Asset Management), where he became Global Head and CIO Equities. Before this, Andreas worked for Deutsche Bank AG.
Andreas also serves as Governor of Birkbeck University and is a Fellow of the Royal Horticultural Society and the CFA UK. He is also an investor in early stage and start up companies. Andreas holds a BSc in Economics from the London School of Economics, an MA in Economics from Katholieke Universiteit Leuven as well as the CFA's ASIP qualification.
On the importance of the FLIC mission, Andreas strongly believes that making informed decisions relating to one's life is critical. Few decisions have as long lasting an impact as financial ones such as taking out loans and mortgages or saving and investing for future needs. Without being financially literate, the risk of making mistakes is significant and the work of the financial services industry will remain societally under appreciated.
Andreas has been passionate about the value of education for as long as he can remember. Throughout his career, he has supported graduate training programmes and created one that is still going strong. He has served as a board member of the CFA UK society, was a governor in a primary school in Camden in the 1990s and is currently serving as a governor of Birkbeck, University of London. Through their Charitable Trust, he and his wife support a variety of education causes.